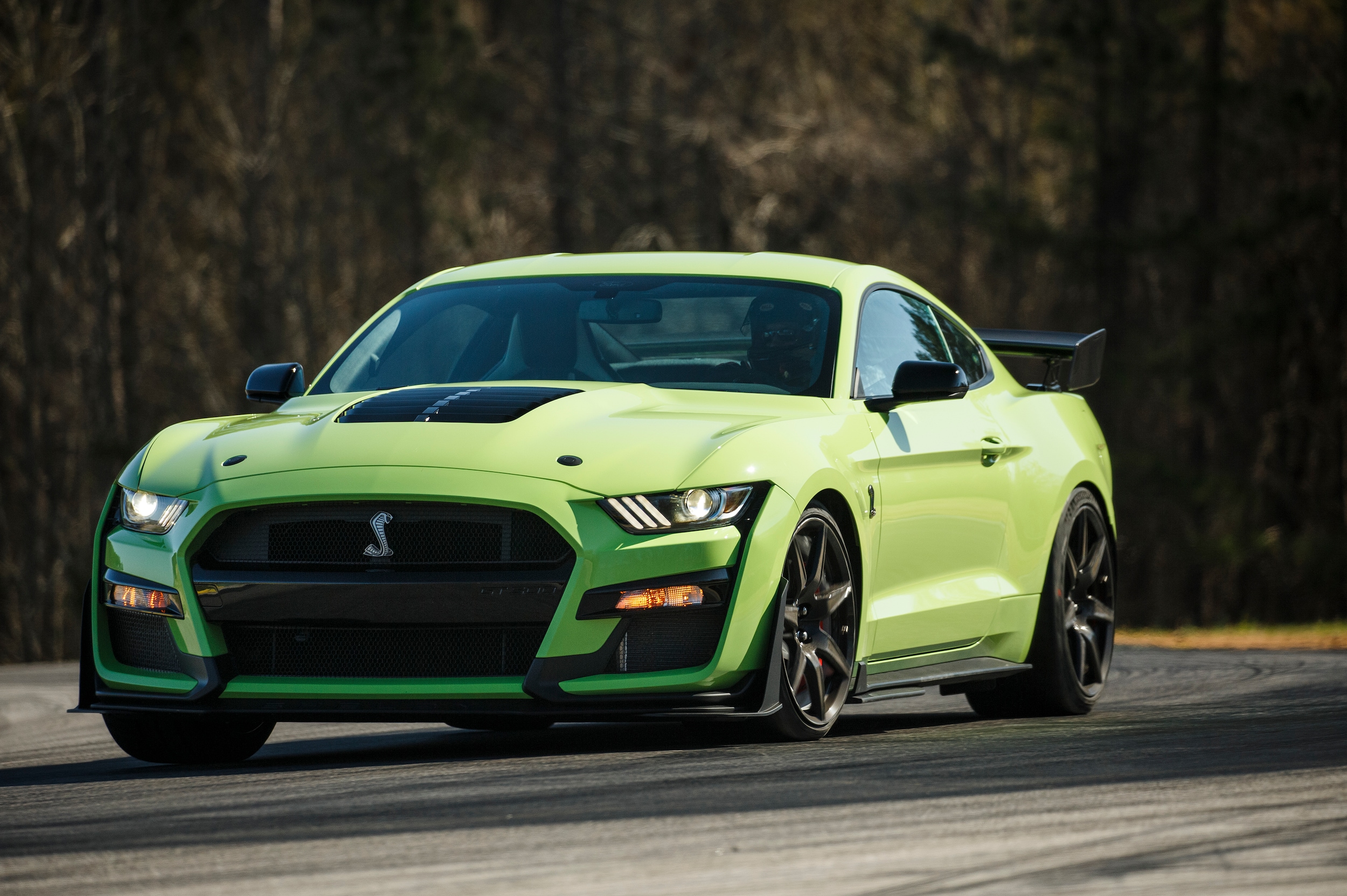 ?
The Ford Mustang is the performance sedan that you can get excited about driving. You'll love the new technology, high-performance engines, and fine-tuned suspension that provides a more balanced ride, so you can take on every twist and turn through Oahu with ease and exhilaration. Here at Cutter Ford Aiea, our new inventory is asking to be test-driven. To learn more about the new Ford Mustang continue reading.
Performance & Features that Move You
The Ford Mustang provides you with five engine options,so you can find the powerhouse that keeps you excited every time to get behind the wheel. Standard is a 2.3L EcoBoost with 310 horsepower and 350 pound to feet of torque.
You can also choose from the 2.3L High-Performance EcoBoost® with an impressive 350 pound to feet of torque and 330 horsepower.
For drivers looking to really take things up a notch, you can choose the new 5.2L supercharged V8, which is the most powerful and street-legal Ford engine yet! This is what performance driving is all about.
You will have the option to choose from a variety of exterior colors and performance packages.
The aesthetic is low, wide, and speaks to the overall performance. You can choose from racing stripe options and custom stitching as well, so you create a vehicle that is as stunning to look at, as it is to drive.
And, to keep your neighbors happy, you can utilize the Quiet Start to keep the engine's roar hushed. Once you're one the road, turn to the Sport setting and feel the response from under the hood instantly.
Come on down to Cutter Ford Aiea today and give the new Ford Mustang a test drive. You won't have to sacrifice power for style, or reliability for torque. The new Mustang is engineered for drivers like you, who dare to stand out.